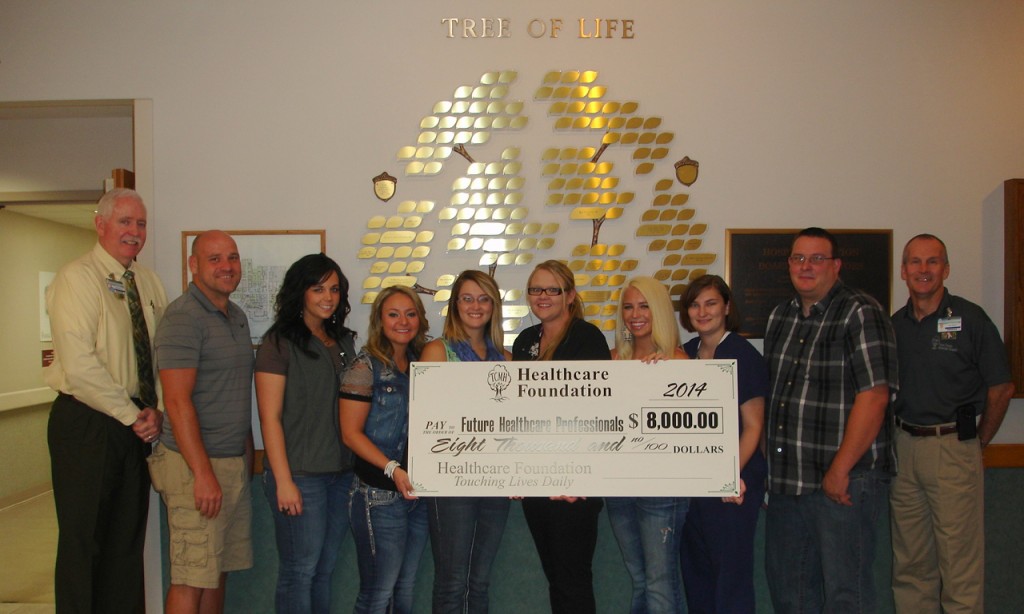 The TCMH Healthcare Foundation is a non-profit organization with a mission to ensure the quality of healthcare services for children, women and men at TCMH. The Healthcare Foundation serves TCMH as an avenue for fund raising.  The Foundation directs multiple programs for giving through which generous, community minded individuals may support TCMH and its various programs.
The Foundation works very closely with the TCMH administration and community leaders to identify needs and resources. The Healthcare Foundation seeks charitable contributions from individuals, businesses, and corporations. The funds may be used in the purchase of new medical equipment, community wellness, prevention, and outreach services, as well as renovation and new facilities. By supporting the Foundation, you are touching lives daily.
Donors are recognized for their support in various ways depending on their contributions.  Our new donor recognition tree installed in the main lobby of the hospital recognizes gifts totalling $3,000 and more.  Smaller levels of annual giving are also recognized and listed in a display case in the lobby.
For more information about making a donation or planned gift to the TCMH Healthcare Foundation, please contact us.
"What we have done for ourselves alone dies with us; what we have done for others and the world remains and is immortal." -Albert Pike
Contact: jgenty@tcmh.org